Do You Want Peaceful Periods?
How many times have you felt impatient and angry, or sensitive to the smallest things only to realize after the fact that you could blame it all on your period?
Hi, I'm Kim Nguyen of Effective Wisdom. I was voted Best Acupuncturist by Northern Virginia Magazine and I'm already top-ranked in my new home of Richmond, VA.
I've been helping busy women battling fatigue, bloating and mood swings improve their digestion and energy for over ten years, so they can live seamlessly without hormonal and menstrual irregularities.
I can teach you how to unlock the secrets that are hidden in our hormones so you can embrace your feminine power. It's what makes each and every one of us unique and it's about time we, as women, understand exactly what a normal cycle looks like.
This is why I've created the
Peaceful Period Program
Through a range of tools and skills I've used often in clinic, combined with an at-home program I create for you, we will work together to help you have easier periods so you can have more vitality and finally experience less cravings and discomfort. Such a lifestyle supports harmonious relationships while trusting your own body to keep calm and balanced.
"I started seeing a lot of different changes, things that I thought little about, and thought I had to take prescription medicine for. In three weeks I stopped sweating heavily after 20 years. I also stopped having pain in my bladder, and frequent urges to go to the bathroom. Two major problems that I thought I had to live with forever are gone…without side effects! I also started feeling a lot better emotionally, I stopped being angry or sad all the time. My symptoms are just a brief, tangible glance at how much Kim & her perceptive attitude have helped me so much. I have become physically a much better person, my appetite and cravings for sweets are under control, but I am most grateful for the peace of mind, the wholeness, I hadn't felt in years. I feel good mentally and physically again. I definitely would recommend Kim to everyone. All of my friends, neighbors, and co-workers know how grateful I am to her and her work."

This 
Three-Month Transformation

 
gives you the tools you need for 
sustainable results through the three pillars
 of our 
Peaceful Period Protocol
Individualized Treatment Plan
An

 

individualized treatment plan

 

outlining the goals we will achieve together
Biweekly telehealth consultations

 

to monitor your progress and modify your protocol if necessary
Specific nutrition and lifestyle recommendations

 

to support hormonal health and balance
Stress reduction tips and techniques

 

to calm your mind
Supplemental

 

Botanical Medicine

 

to reduce pain and inflammation while regulating your cycle, enhancing proper blood circulation
Phototherapy patches

 

(30) to reduce unwanted symptoms during the premenstrual phase
Auricular acupressure protocol

 

and

 

Earseeds

 

to regulate appetite and cravings and improve digestion
Accountability and Support
Ongoing Email/Text support to help you stay accountable and get results, and access to a private Facebook group
Accountability will:
1) accelerate your performance
2) help you measure your success and progress
3) keep you engaged, responsible and productive
We will help you stay on track and make changes that will help you achieve a peaceful period.
Isn't it time you finally have peaceful periods?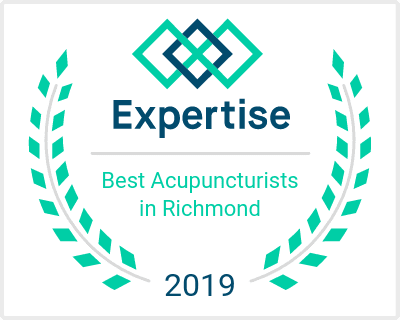 "I feel very safe and comfortable in her hands and have been so glad to have her in my arsenal of self-care tools."